Pixel Gun 3D is a cult and popular game for mobile phones. A combination of Minecraft and hurricane action. Each player is waiting for a lot of interesting moments in the game, complete freedom of action, as well as a large arsenal of weapons from which you can destroy the enemy. If in simple words to describe the game, then this is Minecraft with guns. A pixel-based first-person shooter with a distinctive visual style. You can download the game.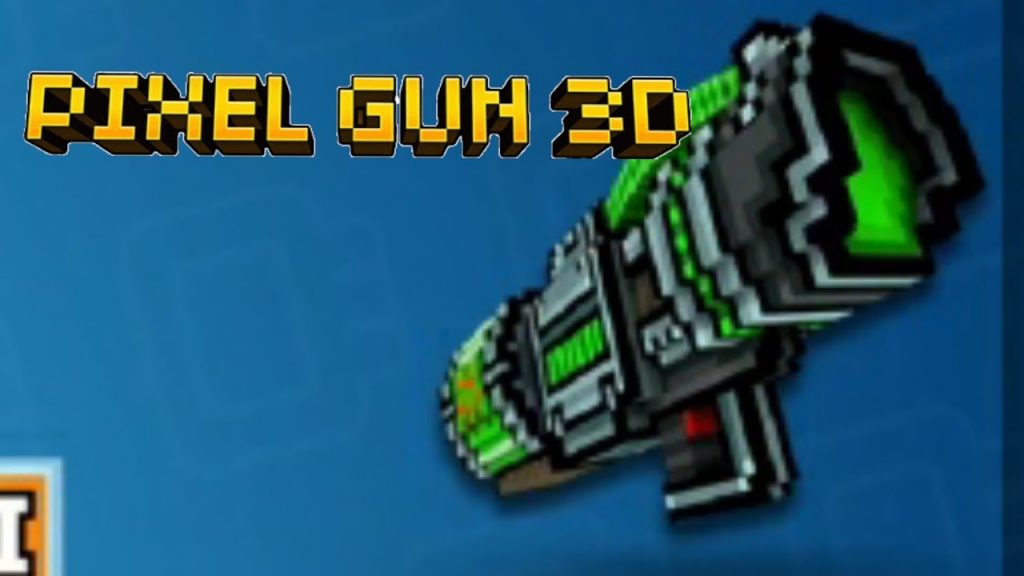 The game has many different weapons that can be used to fire at the enemy. 10 game modes will allow a gamer to have a good time. If you wish, you can choose a single mode with a story or invite friends to the company and play together and shoot cool guns. In the game you can get yourself a cute little cat. True, for some reason it hatches from an ordinary egg, like other animals.
The gameplay is simple: just run, shoot, earn coins and diamonds. They can be exchanged for a new cool gun or useful devices. The results with such weapons will be improved several times. The developers are constantly improving the game and adding new surprises. New content, seasonal events, battle passes, and other useful items appear.
Explore the game map
Victory will be in your pocket if you know the map well. Each player has the right to independently explore the map. Create a match, choose a map and just run. Understand all the nuances, find good covers to be ready for a real combat battle.
Headshots and active movement
Even in such a cartoony game, a headshot is an effective result. A well-aimed hit to the head contributes to the rapid neutralization of the enemy. It's not easy to learn marksmanship, but if you can harness the weapon, then the chances of winning will increase.
Never stand still in a game. Move in different directions so that you don't get killed. Strafe, constant jumps, unpredictable trajectories – the only chance to achieve a positive outcome in a duel.
Weapon
At the start, you will receive a standard set of weapons. But the more coins you have, the better weapons you can buy yourself. The catalog has a lot of interesting guns that will appeal to all players.
No modern person can imagine his life without various gadgets with obligatory access to the Internet – these are phones, laptops, tablets and much more. After all, this way there is an opportunity to communicate with loved ones, work and study, as well as have fun, and have a great time. Computer games are also an integral part of our life. But some love them, while others do not perceive them. Although it is computer games that help to get to know different people, increase their own self-esteem, develop during the game, and also throw out all their emotions. Pixel Gun 3D is a very interesting action game. This game was able to move all similar games on Google Play, as it has a huge number of advantages. On the site  you can download the Pixel Gun 3D game absolutely free of charge and start playing right away.
It is worth noting that the Pixel Gun 3D game is a combination of the cult Minecraft, as well as an action game in which the heroes are waiting for absolute freedom of action, with a wide arsenal of weapons. Pixel Gun 3D is distinguished by extraordinary graphics, in which absolutely everything is built from cubic structures. There are also various game modes, which is a huge plus. Here the player can play alone, or take part in multiplayer battles with real players. This is the only way to fight with your competitors, feeling adrenaline and experiencing all possible emotions. In the game Pixel Gun 3D, it is worth noting the excellent musical accompaniment, as well as interesting sound effects. In addition, the fights are very active, and the player can also use a lot of various weapons.
In order to start playing Pixel Gun 3D, you need to create your own character. To do this, the game has a great editor to customize the appearance of your character. Here you can pick up skins, equipment and more. In order to make fights, 9 locations have been developed, which differ from each other in relief, size and other features. Users also have access to small arms, making the game very interesting.