Pixel Gun is a first-person shooter game that should appeal to Fortnite and Minecraft enthusiasts. The game is available for free download and focuses on multiplayer fun.
A tutorial for everyone
Before we start our adventure with Pixel Gun, we will go through a mandatory tutorial where we will learn the basic principles of controls. It is based on the use of buttons placed on the touch screen. There is a digital analog stick for movement, and next to it there are icons for camera peeking, jumping and shooting enemies.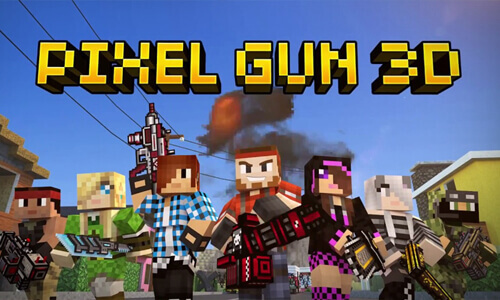 Fortnite meets Minecraft
The described production has various game modes, including battle royale, which means that like the already mentioned Fortnite, we get to the map together with 99 other players, and our task is to stay alive as long as possible (the winner can only be one). Pixel Gun is also heavily inspired by Minecraft, because both locations and characters have been shown using the graphic style known from the aforementioned Mojang studio hit.
This is not a pay-to-win game
Pixel Gun also offers other network variants, such as team combat, one-on-one duels and capturing the flag. For those willing, a campaign has been prepared to be completed offline. Regardless of the chosen gameplay option, we get the same mechanics that rewards only the skills of the players. This means that people who decide to use micropayments will not gain any advantage over users who want to compete without having to reach for a wallet.
The most important features:
first-person shooter for single and multiplayer
various game modes (including battle royale for Fortnite fans)
unusual graphics inspired by the iconic Minecraft
easy to learn touchscreen controls
free-to-play (free with micropayments)